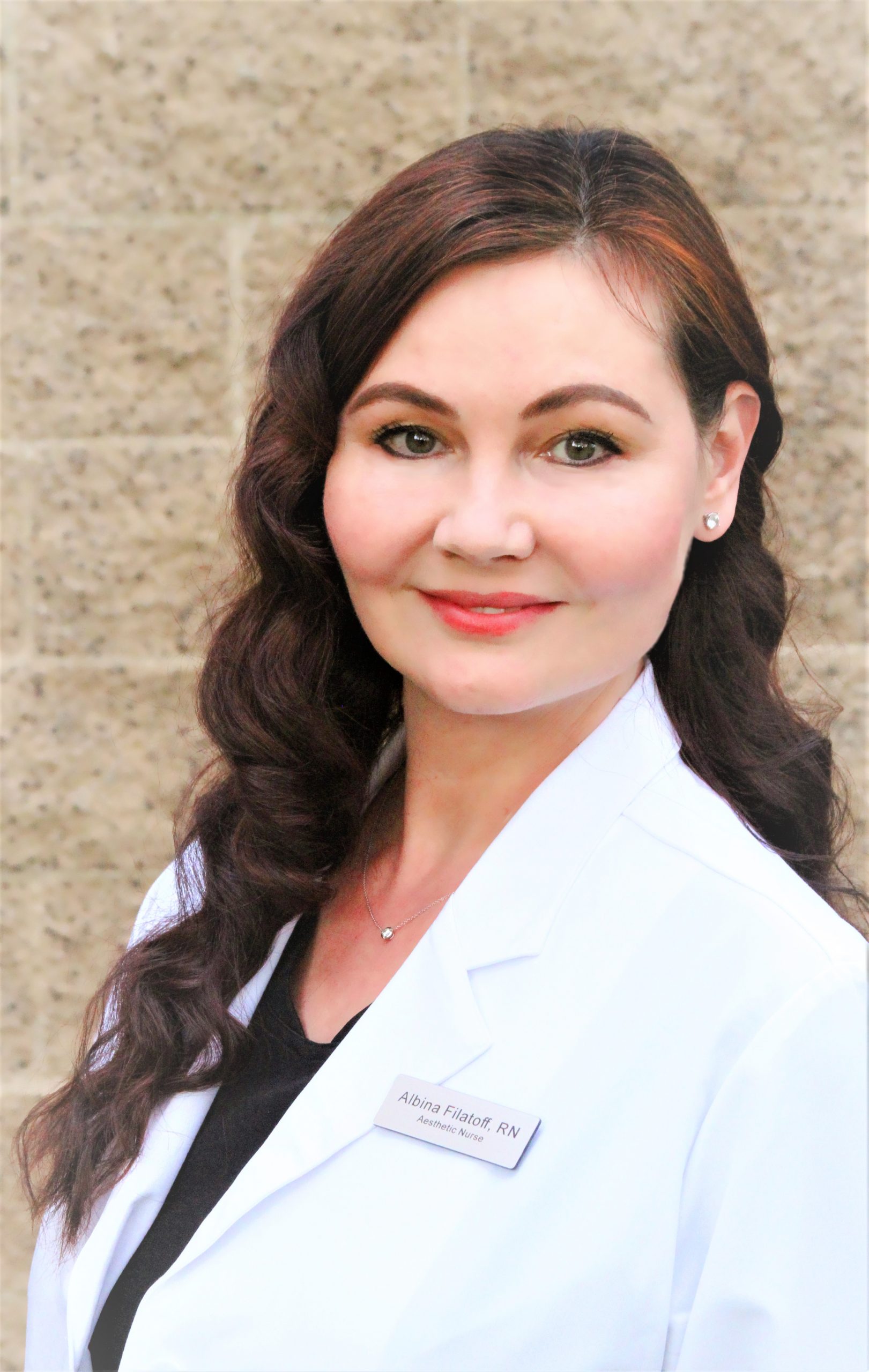 Albina Filatoff, RN
With more than 15 years of experience in an aesthetic field Albina is a Master injector and a Laser specialist.
Albina grew up in a family of doctors, early in her career she worked alongside her father who was a facial surgeon. She learned the anatomy of the face from the inside out. Understanding the facial anatomy is crucial in providing safe and effective dermal filler treatments.
Albina treats her patients as family, delivering a genuine individual approach, enhancing the natural beauty of every patient by helping them look and feel their best.
Her friendly and outgoing personality immediately puts patients at ease, as a result, her treatments are relatively painless and she has an outstanding amount of followers.
As a Master certified Coolsculpting technician, Advanced injector with both Allergan and Galderma and a certified Ultherapy specialist Albina is able to holistically treat her patients concerns from head to toe.
Albina is married, has a grown up daughter and a cocker spaniel Goldy. In her spare time Albina likes to workout, paint and travel.
Staying at the forefront of the fast evolving aesthetic industry takes dedication, education and certification. Below please see just some of the certifications Albina has received.
You can schedule an appointment with Albina by email, phone or text.