Los Angeles Ultherapy - Non Surgical Skin Lifting & Firming
As you grow older, lines, wrinkles and sagging skin develop, leaving you feeling and looking tired and lifeless. It's not just your face that can significantly alter as you age. Your eyes, neck, and body will age. Whether you've gained weight, lost weight or are simply suffering from premature signs of aging, it can really affect your confidence. What if you could enhance your appearance without needles or invasive treatments? Thankfully, there's an option to give you a more youthful appearance without using needles or toxins.
With My Botox LA Med Spa, you can be confident that you're receiving a procedure from a highly trained and experienced staff. We've been performing cosmetic treatments since 2011. Our Los Angeles patients keep returning to our clinic as they love their younger, fresher appearance with quick results. Our dedicated team of experts have up-to-date knowledge of Ultherapy techniques, ensuring that our patients receive the very best results possible.
Our clients are our priority! Our friendly staff is ready to welcome you and make it comfortable for you every step of the way. If you have any questions about Ultherapy before or after your treatment, you can contact us via phone, email, or in person. We'll create a tailored treatment plan to meet your needs.
---
Ultherapy Brow Lift
A skin tightening Ultherapy brow lift naturally lifts your eyebrows higher, giving your complexion a more youthful appearance. Ultherapy brow lifts gradually deliver a visible improvement for up to 3 months, with results lasting for as long as new collagen production continues. If your natural brows are drooping, making you appear sad or angry, a non-invasive brow lift is the ideal non-invasive treatment.
---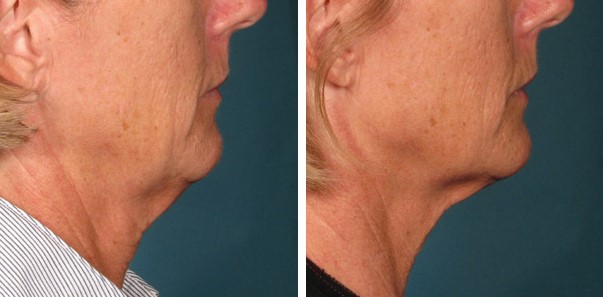 Skin Lifting on Neck
An Ultherapy neck procedure targets sagging skin and lines or wrinkles. Patients having skin tightening on their neck find this non-surgical lift efficiently treats the appearance of 'turkey neck', lifting and smoothing the skin in this area.
---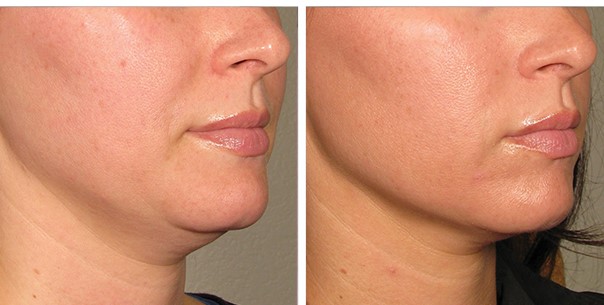 Ultherapy for Jowls
Jowls are a common trait of aging. Fortunately, Ultherapy offers a non-surgical solution to improve their appearance. Skin tightening for jowls tightens the skin around your jaw to firm this area. Ultrasound technology delivers targeted energy to deeper layers of your skin, boosting collagen production. More collagen means tighter and firmer skin, alleviating the appearance of sagging jowls. Lifting the skin around the jawline also reduces fine lines and wrinkles, helping you to look younger. Both men and women can benefit from non-surgical tightening for jowls as this technology works effectively on either gender.
---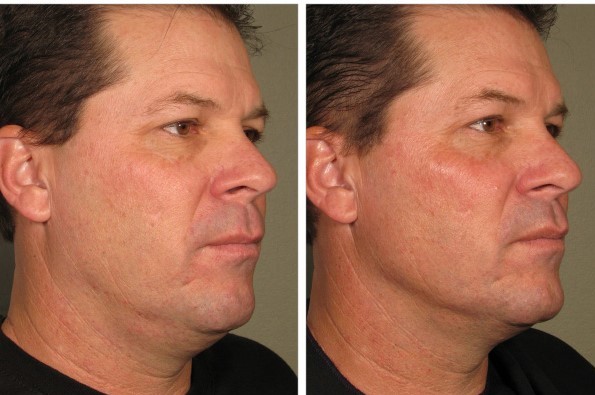 Skin Tightening for Face
Ultherapy is a non-invasive alternative for patients who wish to experience a more youthful complexion without the use of surgery, needles or toxins. This nonsurgical procedure is not the same as a facelift, but it can prolong the effects of a cosmetic procedure. Unlike a face lift, skin tightening requires no downtime so you don't need to take time out of your schedule. Most patients return to their normal routine straight after treatment. If you wish to look more revitalized, refreshed, and more radiant, a simple face procedure is highly beneficial.
---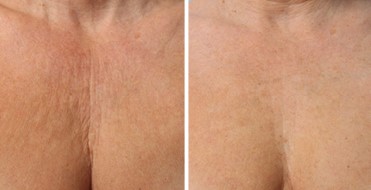 Ultherapy for Chest
Skin tightening for chest is an effective procedure to sculpt and contour your body. Noninvasive skin lifting can help to tighten and remove wrinkles on your chest. Clinical research has revealed that chest firming provides successful results on many areas of the body, including the abdomen, arms, and around the knees. To determine if a skin firming for chest procedure is the right treatment for you, book a consultation with us.
---

Ultherapy for Eyes

Sagging eyelids or bags under your eyes make you look exhausted and aging. An Ultherapy eyes procedure corrects the skin around your eye area so you appear fresher, more youthful, and more awake. Many patients notice smoother, plumper skin with less fine lines in the following days after treatment. This improvement signals that your skin is beginning to produce fresh collagen.
---

Ultherapy Skin Tightening treatment at My Botox LA Med Spa
Your Ultherapy treatment at My Botox LA Med Spa in Los Angeles will begin with cleansing your skin, an ultrasound gel will be placed on the treatment area. The ultrasound applicator then is used to deliver an image of the underlying layers of skin. This ensures precise application for optimal results.
Ultrasound energy is then emitted to the deepest layers of your skin. You may feel a warm sensation during this step, signaling that the collagen stimulating process has begun. If you notice any discomfort, this is perfectly normal and is only temporary. A one to one consultation before your procedure ensures you're choosing the best treatment for your needs. During your consultation in Los Angeles, we will assess your skin and address any concerns you have. You won't need to use any specific products or prepare your skin for treatment. Simply follow your regular skin routine.
An Ultherapy session can take between 30 and 60 minutes on the face. Chest treatment can take up to 90 minutes. Some Los Angeles patients only require one session while others need more. Collagen production takes time to occur, so you may start noticing tighter, firmer, and more youthful skin around 2 to 3 months after treatment. You may even see results for up to 6 months after your procedure.
Many Ultherapy patients need one treatment to see natural lifting and firming results. More treatments may be required if skin tolerance is low. Generally, optimal results are visible over 2 to 3 months as new collagen develops. You'll notice further improvements to your skin up to 6 months after treatment.
What is Ultherapy?
Ultherapy is a non-invasive system by Ulthera, using ultrasound energy to naturally tighten and lift the skin. Skin tightening uses two types of ultrasound. The first type called DeepSEE releases ultrasound in parallel lines; the same type used in maternity wards. It enables us to determine the precise area for ultrasound application. Once we have selected the best area, the machine emits ultrasound waves which cross over at specific depths.
With Ulthera an ultrasound image of your skin is produced so that micro-focused ultrasound targets the optimal layer of the skin with precision. This stimulates collagen production without the need for cutting the skin. You may be wondering why collagen production is important? Collagen is the most abundant, natural protein in the body – it ensures your skin is firm and bouncy, providing a youthful appearance. As you age, collagen production declines, which is why your skin becomes prone to sagging, fine lines and wrinkles.
Unlike laser treatments or alternative surgery, noninvasive skin tightening rejuvenates your complexion by delivering the correct amount of energy at the precise depth and temperature. This stimulates fresh collagen to tighten and lift your skin, especially around the brow, neck, chin, and chest areas. The result? A firmer jawline, higher eyebrows, smoother neck and chest.
The initial treatment initiates the collagen regenerative process with results becoming visible over the next few treatments, which is over a period of 2 to 3 months. Skin lifting is the only FDA-cleared, non-invasive treatment to lift and tighten skin under the chin, on the neck and eyebrows.
In Los Angeles a nonsurgical facelift is an alternative to patients who don't wish to undergo invasive surgery, such as a facelift. Ultherapy is clinically proven to tighten, lift, and smooth. While it won't deliver the same results as a facelift, it's a non-invasive alternative, ideal for patients who wish to extend the results of surgery, or simply prefer natural results without downtime, toxins or needles.

Ultherapy Before and After Photos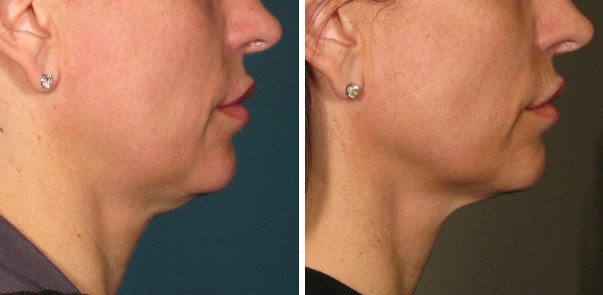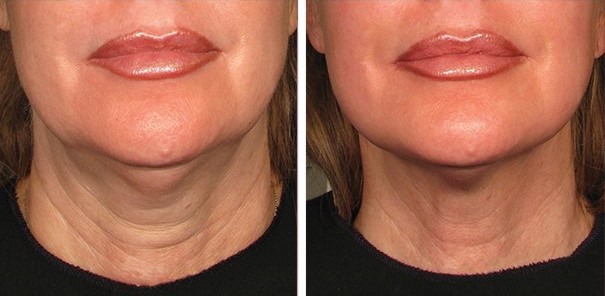 Ultherapy Frequently Asked Questions
From Los Angeles International Airport, 1 World Way, Los Angeles, CA 90045, to My Botox LA Med Spa, 12457 Ventura Blvd, Ste #205, Studio City, CA 91604: Head west on W Century Blvd toward Vicksburg Ave for 0.2 miles then use the right 2 lanes to turn right onto S Sepulveda Blvd. Keep right to stay on S Sepulveda Blvd (passing IHOP on the right) and continue for 1.6 miles. Turn right onto Howard Hughes Pkwy and use the right 2 lanes to take the ramp onto I-405 N. Merge onto I-405 N and stay in one of the right 3 lanes to merge onto US-101 Stoward Los Angeles, then take exit 15 for Coldwater Canyon Ave. Use the right 2 lanes to turn right onto Coldwater Canyon Ave. Turn left onto Moorpark St, right onto Whitsett Ave, and left again onto Ventura Ct. After 82ft, turn right and My Botox LA Med Spa will be on the right. We are open Monday 9am-6pm, Tuesday 10am-6pm, Wednesday-Friday 9am-6pm, and Saturday 9am-4pm. Feel free to contact us by phone at (818) 850-3345, and please read more about our Los Angeles medi spa by checking out our online reviews on Yelp and Google.