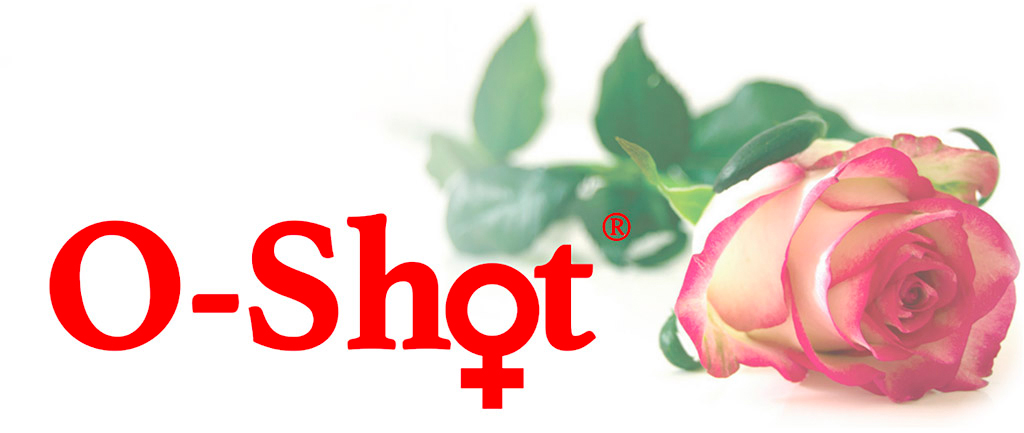 O Shot also known as the orgasm shot. Many women struggle with minor sexual dysfunction and find it difficult to achieve satisfaction when engaging in sexual activity. This non-surgical procedure works by stimulating the vaginal area so that orgasm is easier to achieve.
The PRP O Shot Can Increase Your Sexual Desire & Limit Urinary Incontinence
The O Shot involves the use of platelet rich plasma, or PRP, produced from the patient's own blood. PRP is high in growth factors and stimulates the cells in the area into which it is injected. With as many as 43 percent of women admitting that they rarely (if ever) achieve an orgasm during sex, an effective treatment is long overdue.
If you are one of the many women who are experiencing trouble in this area, we offer a solution that is producing incredible results. The process involves two steps. The first step is a blood draw – not a large quantity, but similar to what you expect in a blood test.
Once the blood has been harvested, it is purified to extract the PRP, rich in growth factors that stimulate cell growth. The product is then injected into the vaginal wall so the area can rejuvenate and create a higher level of sexual response. Some patients report that the treatment has greatly improved issues such as incontinence, often a residual effect of childbirth.
A natural solution to improve orgasms & sexual pleasure for women
If you are looking for a natural solution, the O-Shot is one of the most exciting developments to become available and was developed specifically to help women. At MyBotoxLA, we perform this treatment for our patients who are searching for a way to improve quality of life and the closeness and pleasure that comes about when sexual activity is gratifying.
If you have questions about the procedure, you can be confident that your consultation will be discreet, private, and informative. As women ourselves, we understand the personal issues that affect women in a way that no man can completely understand —and we are here to help.
Candidates for the O Shot
Women who may be candidates for the O-Shot in Los Angeles are in generally good health, but are living with reduced sexual pleasure after childbirth or when the vaginal tissue has lost some of its natural strength, flexibility, and response. These women can be of any age and the problem is not uncommon, whether in mothers or in younger women who are disappointed in their ability to achieve a higher level of intimacy and sexual pleasure. If you are living with any of the following issues, you may be a candidate:
You rarely, if ever, achieve orgasm
You have difficulty achieving sexual pleasure
You have had children and noticed a decline in sexual pleasure
You have a lack of natural lubrication, making sexual activity painful
You are experiencing urinary incontinence
There are some clients who should not have PRP therapy, including those with blood clotting disorders, who are on an aspirin regimen, or who take Vitamin E or blood thinners.
What is the O Shot?
The Los Angeles O-Shot is one of those procedures that women only speak of amongst themselves. It is fast becoming a popular treatment for women who are experiencing lack of sexual response. The treatment is a simple, non-surgical treatment involving extracting growth factors from your own blood, and then injecting this product into the area of the vagina most involved in sexual response. Prior to injection, the area is numbed for greater comfort. The procedure is fast, and our clients report the results go beyond expectations.
How does the O-Shot work?
Also known as the Los Angeles Orgasm Shot, the O-Shot works by triggering the body to produce healthier cells in the area into which it is injected. The growth factors in this product, extracted from your own blood, trigger each type of cell to regenerate, including muscular tissue and nerve cells – each of which play a role in sexual satisfaction.
A Revolutionary Treatment for Women: The O Shot
In the past, a woman who suffered from loosened vaginal tissues, incontinence, or lack of sexual pleasure would undergo a surgical procedure to tighten the vaginal walls. As with any surgical procedure, there were some risks and a recovery time in which to heal, which was unpleasant at best. Recent developments have led to laser treatments for the area, but the OShot is above and beyond in that it is completely natural and works with the body's natural healing properties to restore and rejuvenate tissues in the area.
Recovery Time from the OShot Procedure
For a full recovery, it may require several weeks. The injections are minimally invasive, and recovery is not painful or as lengthy as it would be after an invasive surgical procedure. As the days pass, the PRP will be working to restore and grow the vital tissues and nerves for a better sexual response.
Restore Your Confidence and Quality of Life
Many Los Angeles women struggle with the fact that it is difficult to achieve sexual pleasure. They may try various ways to solve the problem, including finally deciding to fake orgasms. What about experiencing actual sexual pleasure, whether for the first time or after restoring the vaginal area so that it can once again respond through the use of this regenerative treatment? Once this area of your body is restored to a healthy state, your quality of life can be greatly enhanced. No more worries about engaging in sex, or feeling that it is uncomfortable, unpleasant, or unrewarding.
Why the Los Angeles O-Shot?
If you are one of the countless women struggling with sexual problems, it may be the result of one or more of the following:
Body changes after childbirth
Hormonal changes due to pregnancy, childbirth, or aging
Medical conditions
Menopause
Trauma
For a natural solution, we urge you to find out more about the O-Shot in LA and how it could help you enhance your overall quality of life and improve your sense of intimacy with your partner. The results can have many positive side effects, including increasing your energy, stimulating your creative impulses, reducing depression, and providing an overall increase in feelings of wellbeing.
Tell us your story.
We are grateful to Dr. Charles Runels for discovering the O Shot procedure in Los Angeles for women. At MyBotoxLA, we are here to empower women and help them have happier lives, whether by addressing a cosmetic issue, enhancing appearance or in this case, treating a condition that diminishes happiness and wellbeing. We are here to help you increase your quality of life and have added the OShot to the many procedures we perform as a support for the women who come to us for treatment. Every one of our clients knows that we are committed to what we do and are passionate about helping women feel at their best. Let's talk – we want to hear your story, and help you move forward.