What is Vampire Facial?
"Vampire facial" is a cutting-edge therapy that uses your own plasma to restore your skin. In other words, it's an innovative and effective way to achieve a younger and refreshed look without Botox® or fillers.
My Botox LA provides PRP, platelet rich plasma, procedures in Los Angeles. This treatment is the best choice for anti-aging, restoring youthfulness, rejuvenating tired skin as well as diminishing wrinkles and fine lines on the face. One of the latest trends used by dermatologists is this Plasma Rejuvenation Therapy using platelets rich in growth factors obtained from blood draws. These growth factors are proteins produced by cells that stimulate healing and regeneration which makes this new treatment a big success in the cosmetic surgery community.
Platelets rich plasma (PRP) treatment is an effective alternative to fillers and botox that stimulates cell growth, collagen production, and re-vascularization of the skin—thereby reducing fine lines around your eyes, face sagging, and more. The PRP therapy also encourages the formation of new elastin and collagen by increasing their gene expression which ultimately leads to a firmer appearance of your facial skin.
The Vampire Facial Procedure
The main advantage of the vampire facial procedure over other rejuvenation treatments is its minimal downtime coupled with amazing results. After the blood draw, platelet rich plasma mixture is separated from red cells using the centrifuge method. It then undergoes a process called "autologous serum preparation" in which plasma is activated to release platelets from the cells. After that, PRP mixture is applied to the recipient's face for facial rejuvenation.
In this non-surgical treatment, only a topical anesthetic cream is applied to your face so you won't feel any discomfort during the procedure. However, it may cause some redness and swelling for a short period of time.
My Botox LA Med Spa provides our clients with healthy skin and a fresh, youthful appearance. Each client has his own needs and our team of certified professionals will work closely with you to understand your personal skin rejuvenation goals.
Our dedicated provider in Los Angeles is highly trained and certified in every detail of vampire procedures to make sure you get the absolute best and safest skin transformation.
Why Vampire Facial Is a Good Option for You?
If you are looking for a skin treatment to reduce lines and wrinkles, improve your appearance, or even reverse the signs of aging—the PRP vampire facial is for you! This relatively new procedure provides multiple benefits in one single treatment.
The PRP rejuvenation therapy is 100% natural and safe with minimal side effects. It delivers visible results while keeping your collagen intact so all the compounds used in this procedure are absorbed into the skin layers without harming them.
Platelet-rich plasma improves the skin tone by stimulating collagen production in your dermal layer. If you have dry and mature skin, PRP vampire facial will help balance it out.
Since the treatment is minimally invasive, it's a great choice for individuals with sensitive skin that doesn't respond to traditional rejuvenating treatments such as Botox injections or chemical peels.
What to Expect After the PRP Facial Treatment?
After you receive the PRP facial treatment at our LA Med spa, expect to see an immediate boost of collagen production which will result in a revitalized appearance on your face.
After PRP Treatment You'll Notice:
Firmer, bouncier skin
Glowy, more radiant look
Vibrantly rosy and healthy tone
Clearer complexion
Youthful plumpness
Skin that's smoother to the touch
Rested and refreshed appearance
The rejuvenating effects of this cosmetic procedure are only temporary and can last up to one year before it needs to be repeated. The results may vary based on your current lifestyle, genes, overall health, skin care regimen—which is why we offer our unlimited touch-ups for all clients.
We encourage you to address any concerns during your consultation with our certified provider so that they can recommend the best treatment plan that suits your individual needs.
Side Effects & Discomfort
In most cases, the patients that have undergone PRP facial treatments did not report any serious side effects such as bleeding or allergic reactions. However, some minor side effects were reported such as mild swelling or redness for few days after the procedure which usually subsides within a week.
How much does a vampire facial cost in Los Angeles?
At My Botox LA Med Spa, we offer PRP facials in packages of 3 to achieve the most dramatic, long-lasting results for our clients. The cost will depend on the customized treatment plan you create with our provider. Contact us today for a personalized plasma facial consultation by a Los Angeles expert!
What are the benefits of PRP for skin?
Dull, grey complexion
Fine lines and wrinkles
Chronically worn or "tired" appearance
Skin that's thin, fragile, or creepy
Uneven tone and texture
Loss of elasticity
Acne scars and pits
Scars from trauma or chickenpox
Discoloration like sun spots or melasma
"Hollow" areas and loss of volume
Noticeably oversized pores
Benefits of Vampire Facial Treatment
Vampire Facial is an advanced non-surgical procedure that can be used to target a variety of skin conditions and concerns. By using your own blood, the PRP rejuvenation therapy delivers amazing results with minimal downtime or side effects.
The following are some of the prominent benefits when you receive a PRP facial treatment in Los Angeles:
Stimulates collagen production which provides a plumping effect on sagging skin
Helps reduce fine lines and wrinkles
Improves elasticity
Reduces discoloration and hyper-pigmentation
Promotes healthy, radiant glow
Brightens uneven tone and texture
Creates firmer, younger-looking skin
Minimizes pore size
Dramatic anti-aging effect
Can minimize acne scars & pits Increases volume for hollow areas
Helps to get rid of puffy eyes and dark circles
What Is Vampire Facelift?
The Los Angeles Vampire Facelift is a total anti-aging plasma treatment for the face. It combines PRP injections for facial rejuvenation with dermal fillers for contouring. For the best results, we recommend Juvederm, Restylane, or Radiesse.
It's just as safe and effective as the PRP vampire facial, which targets the surface of your skin. Unlike the PRP facial, however, the PRP facelift works underneath to plump skin and minimize deeper lines and wrinkles. The effect is just like a traditional facelift — but with zero incisions or recovery time. You'll look noticeably more youthful and refreshed.
Vampire Facelift Procedure
Similar to the vampire facial, these plasma injections for face rejuvenation begin showing results after about a week. The effects continue improving over the course of 2-3 months as your skin renews itself, with benefits lasting up to 2 years. On the other hand, the dermal fillers in the vampire facelift start working right away.
That means you'll immediately see some big improvement in the fullness and contours of your face. These effects usually last anywhere from 6-12 months. Your results may vary a little bit based on which fillers were chosen, how many injections were used, and your unique biology. Most of our clients at My Botox LA Med Spa come back for another PRP facelift after about 12-18 months at our Los Angeles medical spa.
Los Angeles Vampire Facelift Benefits
Along with the global skin improvements you'd get from a plasma facial alone, the vampire face lift is fantastic for correcting:
Smile lines (between your nose and mouth)
Marionette lines (between your mouth and chin)
Other lines and wrinkles around your nose, mouth, and eyes
Eyebags and hollow tear troughs
Dark circles and creepy skin
Sagging and loss of volume in the midface
"Droopy", worn, or tired appearance
What to Expect After a Vampire Facelift
After your PRP facelift, you'll see:
Instantly younger appearance
Noticeably rested, fresh, lifted look
Plump, bouncy skin
Visibly reduced wrinkles
Much better firmness, smoothness, and elasticity
Radiant glow
Vibrantly rosy and healthy tone
How much does a vampire facelift cost?
The cost for your PRP facelift in Los Angeles will depend on the individualized treatment plan you create with our provider. We take the time to review your needs and expectations before making any recommendations.
Contact us today for a personalized vampire facelift consultation!
PRP Facial Treatment Before and After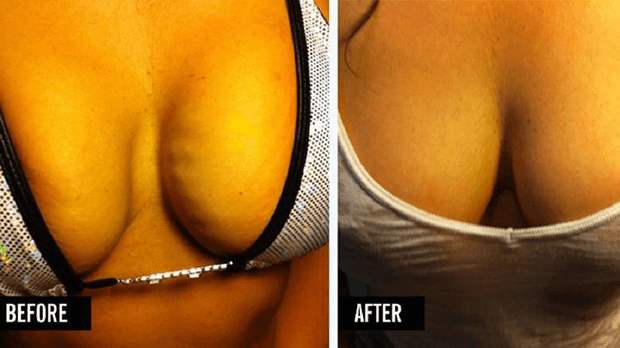 Vampire Facelift & Vampire Facial Recovery Time and Aftercare
After your vampire facial or PRP facelift, you'll notice some tenderness and swelling. Our provider will recommend a gentle skincare regimen to help ease discomfort and speed up the healing process.
We recommend avoiding strenuous activity for 24 hours, refraining from wearing makeup, and getting sun exposure for at least 15 days.
Just like with any procedure, certain recovery activities can help you achieve better results. We're happy to help you follow the right protocols for rejuvenating your skin after your vampire facial or PRP facelift!
PRP Facial Treatment at My Botox LA Med Spa
Whether you're a first-timer or long-term client, our certified PRP provider is here to ensure your skin transformation from zero to hero. You'll see the difference immediately after receiving vampire facials and/or vampire facelifts. And don't forget about these amazing perks: no downtime & enhanced collagen production, and a more youthful appearance with every visit.
Once you've visited My Botox LA Med Spa for your PRP facial treatment in Los Angeles, we promise you'll love what you see when looking in the mirror. Our dedicated provider is highly trained and certified in every detail of procedures so make sure to get the absolute best safest possible.
It's not just our phenomenal results that make My Botox LA Med Spa one of LA's top-rated medical spas, however. We've earned those 5-star reviews through our essential client-centered philosophy. We're proud of what we do because we believe that everyone deserves to feel great in their own skin. My Botox LA Med Spa is here to help you on your journey toward your aesthetic goals, and it starts from the moment you walk through our door. Between our gorgeously sunny office, friendly, knowledgeable team, and exceptionally skilled provider, you'll feel comfortable and supported every single step of the way.
Call us today to learn more about Vampire treatments in Los Angeles