Around 1 in 5 young women stress about wrinkles. Crows feet are 1 of the first signs of aging to appear on your face. They can appear as early as your mid-twenties.
As we get older, we worry about signs of aging more. Almost 28% of women under 25 years old often worry about looking older and aging. Meanwhile, 54% of women aged 35 to 44 frequently worry about signs of aging.
Here's what you should know about crows feet and crows feet treatment options: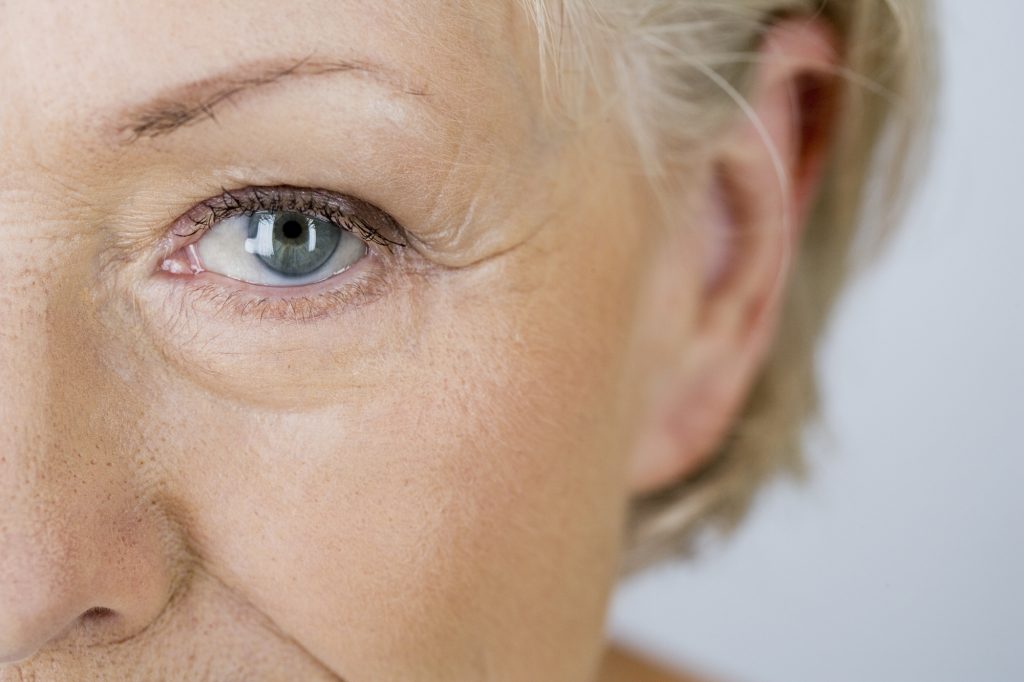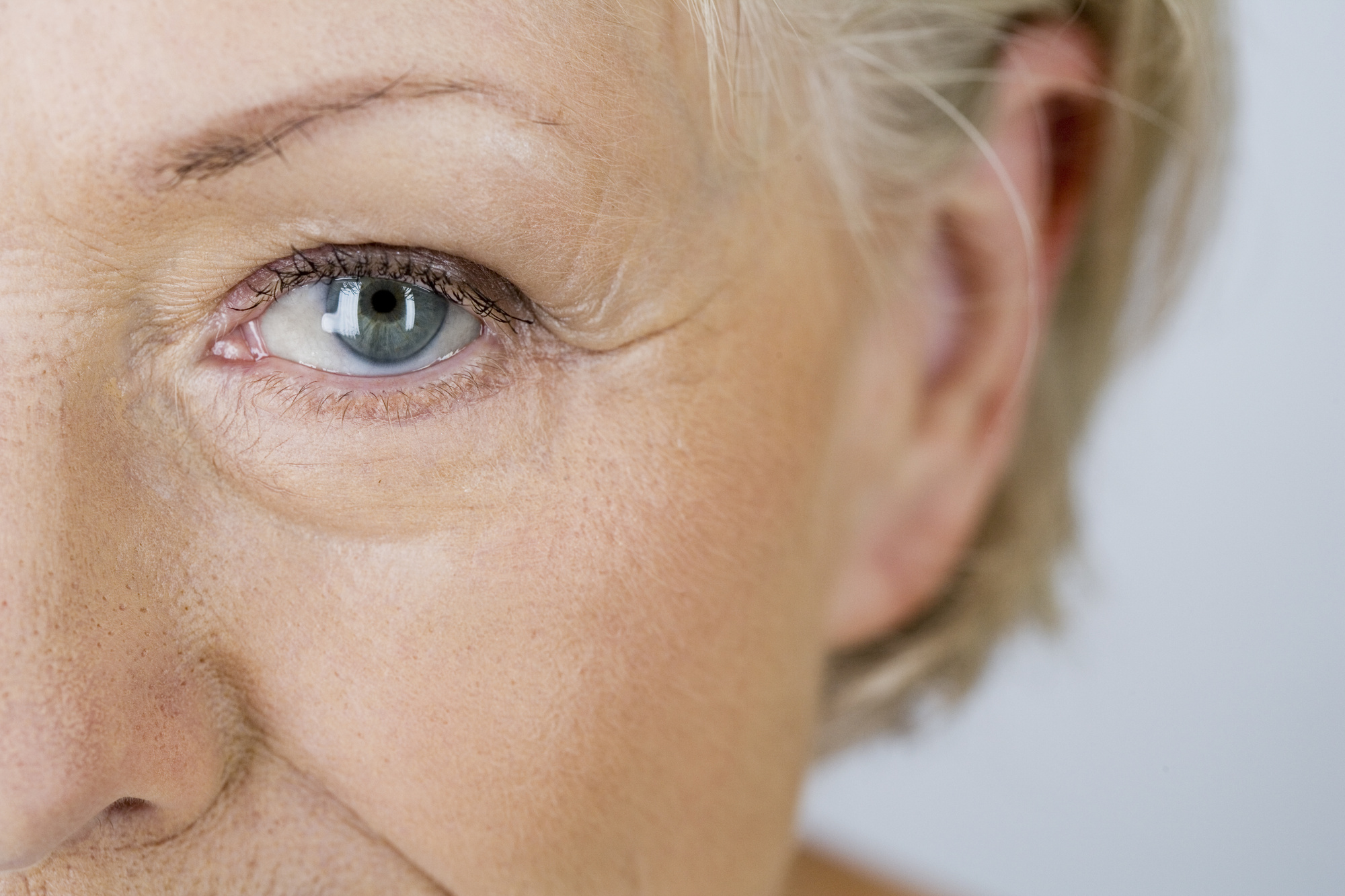 Crows Feet 101
Crows feet are 1 of the earliest signs of aging. They appear before sagging skin, dullness, and other wrinkles. The skin around your eyes is especially susceptible to aging because it's thin and weak.
There are 2 types of crows feet: static and dynamic. Dynamic crows feet lines appear during muscle movements that happen while making facial expressions, frowning, or smiling. Static crows feet lines are always visible regardless of muscle movements in your face.
Crows feet are 1 of the first signs to appear because there's no fatty tissue surrounding your eyes. This makes that skin more prone to aging.
Causes
Like other signs of aging, crows feet occur due to a decrease in the production of essential proteins for firm skin like collagen and elastin. Your body's skin cell regeneration process also slows down as you age.
Repetitive motions like facial expressions, squinting, smiling, or frowning can cause crows feet. These actions strain the skin and facial muscles.
Hormonal changes like menopause can increase aging skin. During menopause, estrogen levels decline, which speeds up the aging process. Estrogen regulates hydration levels and collagen production.
Sun exposure significantly contributes to the formation of crows feet. Damage from sunlight breaks down collagen and elastin.
Smoking will make crows wrinkles appear faster by asphyxiating the skin. Smoking deprives the skin of oxygen while causing the breakdown collagen and elastin.
Prevention
There are certain things you can do to prevent crows feet from forming or getting worse. Your lifestyle habits might be contributing to your signs of aging.
Spending too much time in the sun can damage your skin and cause crow wrinkles. This is especially true if you're squinting due to sunlight exposure. Make a habit out of wearing sunscreen.
Smoking prematurely ages the skin and causes crow feet to form. Quitting smoking will improve your skin.
Drink water. This will keep your skin hydrated.
Start using light anti-aging products in your mid-twenties or late twenties to avoid getting wrinkles in the first place.
Wear sunglasses on sunny days. Wearing sunglasses reduces how much you squint in the sunlight. The lack of repetitive motion will do wonders for the skin at the corner of your eyes.
If you already have crows feet, here are some of effective crows feet treatment options:
Botox
Professionals say Botox, Dysport and Xeomin are the best crows feet treatments. Botox smooths out wrinkles caused by repetitive motions.
Botox comes in the form of injections. When a professional injects Botox into a problem area, it relaxes the muscles. This prevents the muscles from contracting.
When your muscles aren't contracting, it reduces the appearance of wrinkles. Botox injections can even make your wrinkles disappear entirely. This is perfect for people with dynamic crows feet wrinkles.
Getting Botox doesn't prevent you from making facial expressions. It only relaxes the muscles surrounding your crows feet for up to 3 months.
The ideal Botox candidate is between the ages of 25 and 65.
My Botox LA Med Spa has always delivered "natural look" never the scary "frozen" appearance. And now these results have become a fad with their own names: instatox, microtox, and baby botox.
Chemical Peels
Getting a chemical peel also competes for the best solution for crows feet. Chemical peels improve the appearance of crows feet and make your skin look younger.
During a chemical peel, a chemical solution gets applied to the face. This chemical solution removes your outermost layer of old skin to reveal new, smooth skin.
There are 3 different types of chemical peels: superficial peels, medium peels, and deep peels.
A certified esthetician can perform a superficial peel. Deep peels need to happen in a healthcare provider's office, such as ViPeel.
How much pain is involved with a treatment? Superficial peels are not painful, but deep peels usually are. Some people require anesthesia before getting a deep peel.
For best results, get consistent chemical peels in a given period of time. For superficial peels, wait another 2 to 4 weeks. For medium peels, wait 6 to 12 months before getting another chemical peel.
Make Your Skin Look Young Again
Over 1 million Americans have cosmetic facial injections on a regular basis. Getting rid of your crows feet is worth the effort.
There were over 2.69 million Botox procedures last year. Botox is on the rise as people realize how safe and effective it is.
Invest in your skin's youth and get Botox for yourself. You will look younger than ever before.