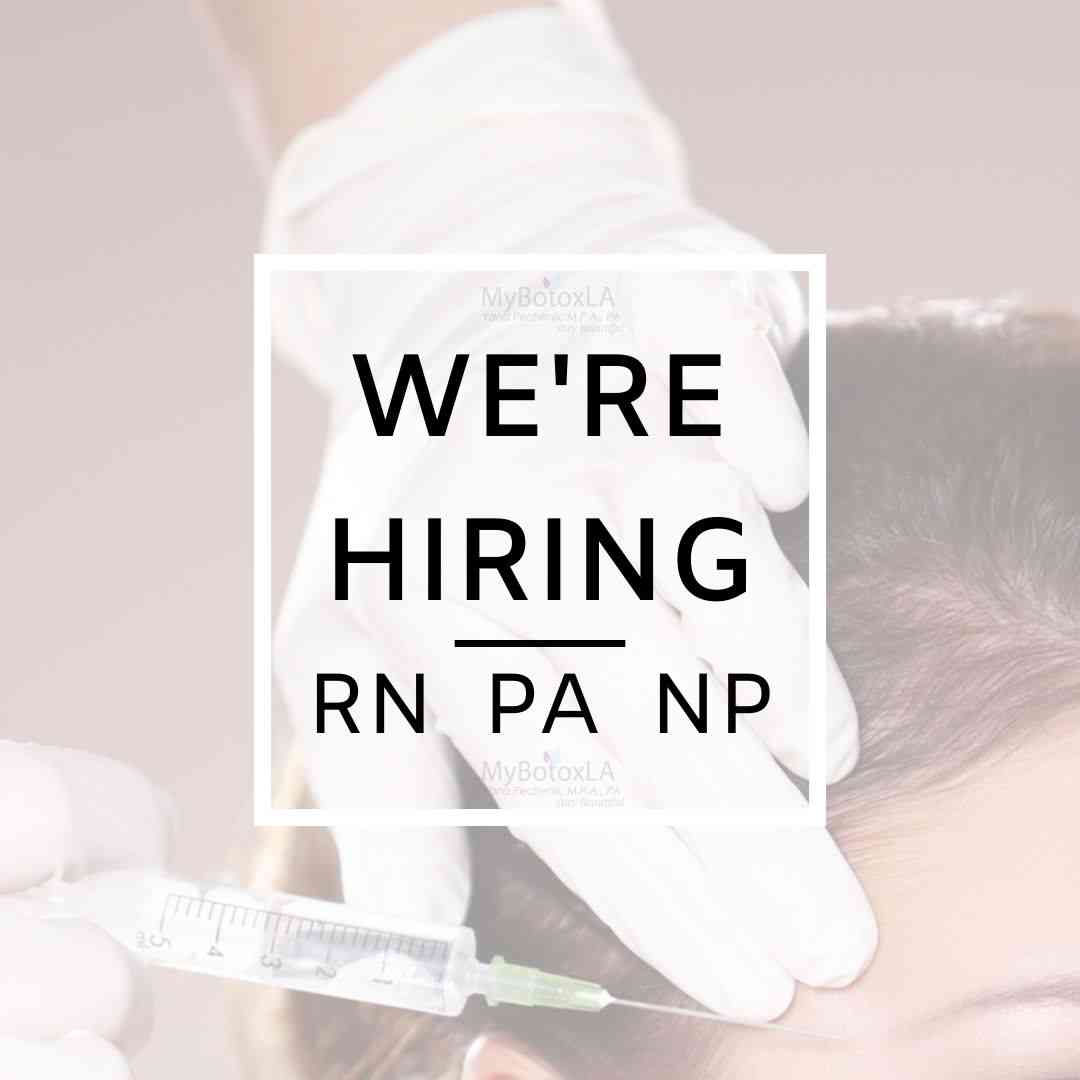 Are you looking to make more money while having a flexible schedule?
Do you like having ample time with each patient without time constraints?
Do you want to work at a med spa with great reviews, service and patients?
Do you like to work independently while having great support from MD, Senior PA and team?
Do you want to be a part of a boutique Med Spa that follows medical board regulations?
If you answered yes!
Then please apply with us!
Job Description:
Boutique medical spa seeking an experienced, aesthetics Nurse Practitioner(NP) or Physician Assistant (PA) or Nurse (RN) to join our established 10 year Medical Spa in Studio City. We are looking for someone with a friendly, warm, relaxing bedside manner, a good sense of humor and upbeat patient interaction. Someone who will make our patients comfortable and relaxed. A person that can sell other services than the one that is booked for the day. We are looking for a hard working, positive, energetic, responsible, trustworthy and self motivated individual who can work independently and is proactive in a fast paced environment. A person who loves knowledge and drives to stay updated with the new procedures, protocols and certifications.
Requirements:

• Nurse Practitioner(NP) or Physician Assistant (PA) or Nurse (RN) license valid in CA state
• Good standing with the licensing board
• Recent Injectable experience 2 + years a must
• Laser experience preferred
• Weight Loss experience preferred
• Sales experience a must
• Must be available to work some weekdays and Saturdays
• Exceptional customer service and interpersonal skills a must
About Us:
We are a patient-centric medical spa offering a full spectrum of aesthetic, anti-aging, body contouring and appearance-enhancing treatments. We help our patients look their very best by combining science and aesthetics to promote healthy, beautiful skin and body. We offer over a variety of treatments including: Neurotoxins, Dermal Fillers, PRP Treatments, CoolSculpting, Ultherapy, Chemical Peels, Microneedling and more. We also sell top of the line skin care that we believe to be the best in the industry!
Job Types: Full-time, Part-time. All COVID-19 precautions are strictly enforced.
Compensation:
We offer a great work environment, excellent pay, commissions and health care benefits. Compensation depends on experience and licensing.
How to Apply:
Please email your resume and photo to [email protected] and we will contact you.