What is QWO?
QWO is the first and only injectable approved by the FDA to treat moderate to severe cellulite. QWO, or collagenase clostridium histolyticum-aaes, is a first-of-its-kind prescription medicine that can effectively reduce and treat cellulite on the buttocks of adult women.
Benefits of QWO cellulite treatment
Clinically proven to reduce moderate and severe cellulite
See visible results within ten weeks
Just three sessions needed
Non-surgical treatment
The QWO procedure takes as little as 10 minutes
No downtime or recovery period
FDA approved
For decades women have struggled to banish cellulite from their thighs and buttocks. These stubborn dimples can be impossible to shift, even with diet, exercise, and lifestyle changes. Now, with the revolutionary QWO treatment, you can rid your butt of pesky cellulite.
Millions of women have tried everything to reduce their cellulite: From diet and exercise plans, creams and scrubs, massages, cleanses, and more. And yet, whatever you try, the cellulite won't budge.
QWO is the cellulite solution you've been waiting for.
There has never been an injectable solution like this before.
How Does QWO Work?
QWO is an injectable treatment administered with small needles into cellulite dimples. The enzymes in QWO are called collagenases. These collagenases work by targeting the structural cause of cellulite underneath the skin.
QWO works* in three key ways to reduce cellulite.
By releasing fibrous bands
By redistributing fat cells
By stimulating the growth of new collagen
*It's not yet fully understood exactly how QWO works on moderate to severe cellulite.
The injectable formulation in QWO consists of two collagenase enzymes that degrade collagen molecules. When injected into the area with cellulite dimples, the enzymes stimulate Enzymatic Subcision and Remodeling (ESR) initiation. During this ESR process, these subdermal fibrous structures are disrupted.
QWO is administered over three treatment sessions, spaced three weeks apart. This revolutionary new injectable treatment helps release the cellulite-associated skin depressions or dimples to smooth the skin's surface. QWO also stimulates the production of new collagen molecules which can further improve the appearance of cellulite.
There has never before been an injectable solution for cellulite, and there are currently no other non-surgical cellulite options that are as effective as QWO.
QWO FAQs
Click on a question to see more
QWO Before and After
QWO Cellulite Treatment Example 1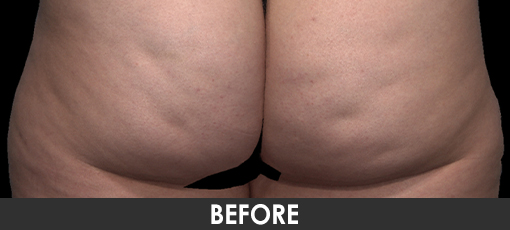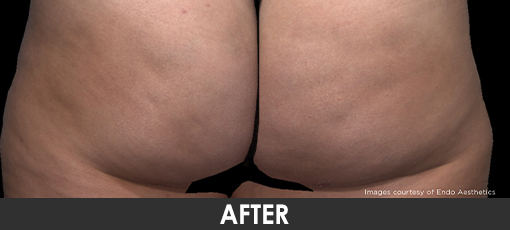 QWO Cellulite Treatment Example 2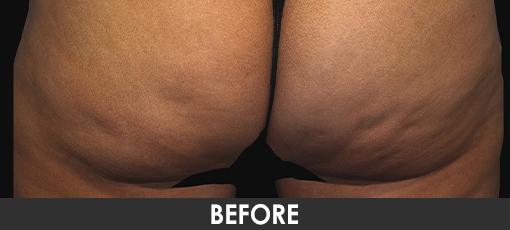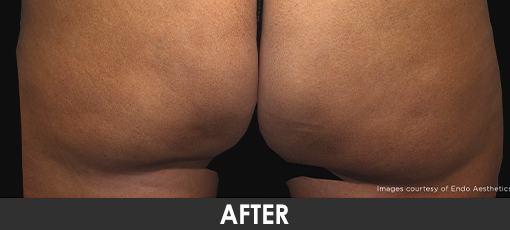 QWO Cellulite Treatment Example 3