WHAT IS THE BEST TREATMENT FOR LIP LINES? HERE AT OUR OFFICE IN STUDIO CITY WE HAVE CLIENTS IN EVERY DAY FROM ALL OVER LOS ANGELES, AND THEY ARE ALL SAYING THE SAME THINGS. WHAT IS THE BEST TREATMENT FOR LIP LINES? TELL ME HOW TO GET RID OF THESE WRINKLES?
Figuring out how to stay young looking seems to be the mission of every woman (and many men!) in Los Angeles. Luckily for us, modern treatments give us a quick fix. Lip line filler and Botox are effective and safe ways to maintain a gorgeous face at any age. 
Of course, there is no one-size-fits-all treatment for any treatment. At our Studio City medical spa, it's all about you. During our chat, we create fully customized treatment plans. Whether you are looking to gloss over vertical lip lines or plump up wrinkly lips, we've got you covered. 
We can call them lipstick lines or smoker's lines, but we can all agree they have got to go! Are you ready to find the best treatment for lip lines? Here is everything you need to know about how to remove lines around your mouth.
What Causes Vertical Lip Lines and Wrinkly Lips
Before we can talk about how to eliminate lines around your mouth, it's essential to look at what causes wrinkles. If you are a smoker searching to hide lines around your mouth, the cause is clear. For others, it might not be as obvious.
Non-smokers are often left wondering what caused their so-called smoker's lines. While straws can be a culprit, most vertical lip lines and wrinky lips are a result of aging and sun exposure. Although those kissy-face selfies don't help! 
If you are trying to figure out how to get rid of smoker's lines, it is crucial to realize that the best treatment for aging is prevention. Even the best filler for vertical lip lines can't compete with good old fashioned SPF sunscreen. While lip line filler and other lip lines treatment can transform your look today, they work hand-in-hand with sunscreen.
If you are going to invest in the best treatment for lip lines, it is important to use sunscreen daily. Sunscreen will help you hold onto the results of your lip line filler. And, best of all, it will prevent more wrinkles from appearing in the future.
Being blessed with year-round sunshine in Los Angeles means that we have to be diligent with sun care. Be sure to cover your entire face with cream and don't forget your lips! To prevent line lines and receding lips, use balms with SPF.  
*Tip – 80 percent of the UV rays coming from the sun can pass through clouds so be sure to slather up even cloudy days.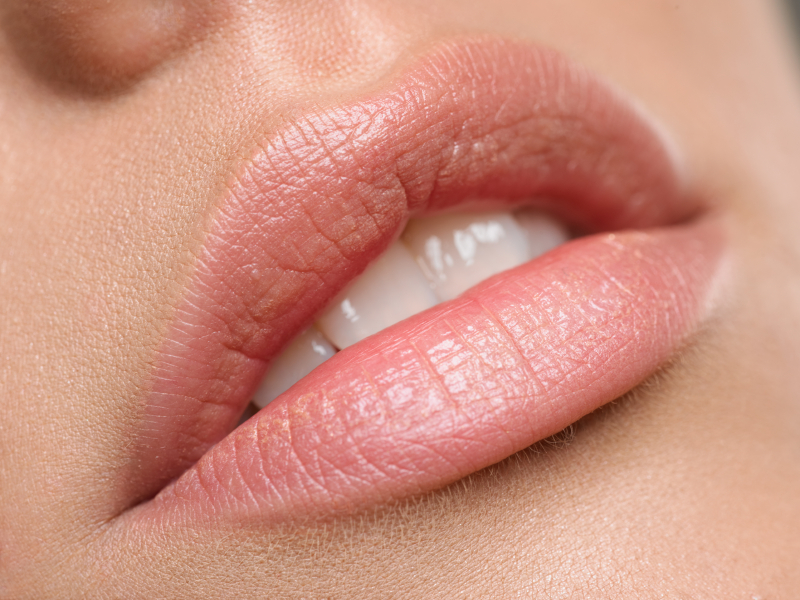 Treatment for Lip Lines in Your 20s, 30s, and Beyond 
So, now that you've stashed a bottle of sunscreen in your bag, let's look at the best treatment for lip lines.  If you have fine lines that you are looking to smooth over, filler is the best option. 
But if you are looking for preventative wrinkle treatment, new injectables Xeomin and Dysport are something to check out. If you are in the Los Angeles area near Studio City or Sherman Oaks, schedule your no obligation consultation and our friendly staff will give you a full breakdown on every option so you can decide which treatment is best for your lip lines.
Looking for the best treatment for lip lines that are deeper and static (meaning they don't go away when you stop smiling)? You are a prime candidate for lip line filler options like Restylane or Juvederm.
How Lip Line Filler Works
There are a few things in life you can't avoid. Aging is one of them! While our bodies always naturally produce hyaluronic acid (the stuff that makes your skin soft and glowing), we have less with age. This causes a loss of volume in our faces. We lose those childish round faces and gain wrinkles. 
This natural process of aging is made worse by the sunny Los Angeles weather, leaving us with vertical lip lines and wrinkly lips. When we are talking about how to get rid of vertical lip lines, it's essential to know that the only treatment that actually eliminates these lines is lip line filler.
Hyaluronic-acid based dermal fillers add a natural volume to fill in wrinkles and remove lipstick lines. For deep lines around the mouth, fillers are the ideal fix.
Getting Started with Treatment for Lip Lines
Now you know how to banish smoker's lines so why not get started? If you are in Sherman Oaks, Encino, Valley Village, North Hollywood, or Burbank areas of Los Angeles, call us today! 
At Los Angeles' top rated medical spa, My Botox LA Med Spa, you are in good hands. Stop by for a chat today to get a no-obligation customized treatment plan. You deserve to look and feel your best every day, and we can make that dream come true.