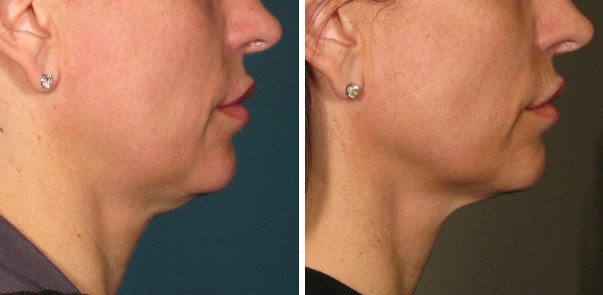 Do neck lift without surgery really exist? Can you tighten under the chin without an invasive procedure? In Los Angeles My Botox LA Med Spa patients with loose skin on their neck ask these questions on a daily bases. Below we will reveal the best treatment for sagging neck skin.
One area many women and men struggle with as they grow older is their under chin and neck areas. That's because it's prone to sagging. Many of our clients express their frustration in struggling to track down effective sagging neck solutions which promote fresher, more youthful skin.
If you're suffering from the same problem, or you're simply searching for non-surgical neck lift treatments, here are a few neck tightening procedures to consider.
Sagging neck solutions
A sagging neck or chin can happen for several reasons, usually one of the following:
A natural decline in collage and elastin production
Naturally weaker muscles as you grow older
Genetics
Weight loss, especially around the facial area
If you're thinking about having a neck lift without surgery, its helpful to understand more about the types of sagging neck solutions available to you.
First, let's look at natural options. Natural neck tightening and chin skin tightening possibilities are non-invasive, and require no needles or pain. These alternatives to surgery are best for minimal to moderate loose or sagging skin.
Topical treatments
Topically applied creams and serums for the face and neck can help to stimulate collagen production, as well as firming the skin under the chin and neck. They also provide a burst of hydration to soften fine lines. However, a topical cream may not be able to penetrate deep enough to severely lift the skin so it's best for minimal sagging.
Electrical devices
These neck toning devices emit small pulses of electricity to help stimulate muscles in the neck. As they are portable, you can use them in your own home to partially neck lift without surgery. Only low levels of electricity are released from home devices so you won't receive the same effects as you would with a professional non-surgical neck lift.
Yoga exercises
Stretching and toning your neck muscles with facial yoga exercises can be a good starting point if you have minimal loss of firmness in your neck and under your chin.
Facial/neck rolling
A facial roller, such as a jade roller or massager, can be used under the face and on the neck to enhance tautness. Use your roller alongside a neck cream or serum and apply once per day to help tone loose skin.
Collagen supplements
These aim to increase collagen levels, alleviating the natural decline as you age. Enhanced collagen levels may help to strengthen and thicken neck and chin skin, providing a partially effectual loose skin neck treatment.
If your neck or chin region has severe loose skin, sagging, or visible signs of aging, a professional treatment may be the best approach.
My Botox LA Med Spa offers an effective range of neck lifts without surgery to quickly tighten under the chin and neck. If you're in the Los Angeles area, take a look at some of the most successful neck tightening procedures.
Neck tightening procedures with injectables
These non-surgical neck lift treatments require no downtime, so you don't need to take time out from work or your busy schedule at home with the kids.
Botox injections, or what is known as a Nefertiti neck lift, help to relax neck muscles which reduces sagging skin and fine lines. After your initial procedure, you'll require a top-up every four to six months, although you'll need less of the muscle freezing solution as your neck gets used to the effects.
Results will last up to six months. Although, going forward, you'll only need to be injected once or twice per year.
With these injectables, the skin moves upwards so the jawline becomes smoother and more defined. If you're looking to improve loose skin under the chin without surgery, this treatment is ideal. While injectables can't tighten the skin, they can enhance smoothness and softness, making your 'problem area' less noticeable.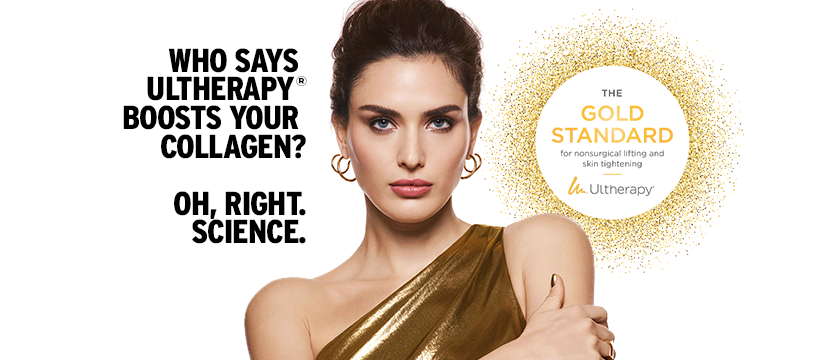 Best treatment for sagging neck
In Los Angeles Ultherapy is the best non-surgical neck lift to firm saggy skin. This treatment promotes collagen production without the use of toxins.
Essentially, Ultherapy uses ultrasound energy to target muscles beneath the skin, stimulating collagen and elastin. The result is a fresher, more youthful neck.
As Ultherapy is only minimally invasive, there is little pain associated with it. You may feel a little discomfort during the ultrasound treatment, which is perfectly normal. This is typically a short burning or tingling sensation. If you feel uncomfortable, pain medication can be administered.
Ultherapy normally takes up to 60 to 90 minutes per session, and the results may last for up to 12 months afterwards. Expect your results to gradually become visible as collagen levels increase. Improvements depend on a patient's ability to produce new collagen.
At My Botox LA Med Spa, our patients love that they can go back to their normal routine pretty much straight away. Any discomfort felt during the initial treatment usually subsides within minutes of completion.
After your procedure, you may notice some redness, tenderness, or slight swelling, on the treated area. In rare cases, bruising may occur, but the majority of patients return to their daily activities.
Start your neck tightening journey today
Hopefully, you've discovered some helpful sagging neck and chin tightening solutions to give you beautiful skin once again. If you want the best treatment for a sagging neck, and you're in Los Angeles, please stop by our medical spa in Los Angeles for a no-obligation customized treatment plan. Looking and feeling your absolute best is only one step away!