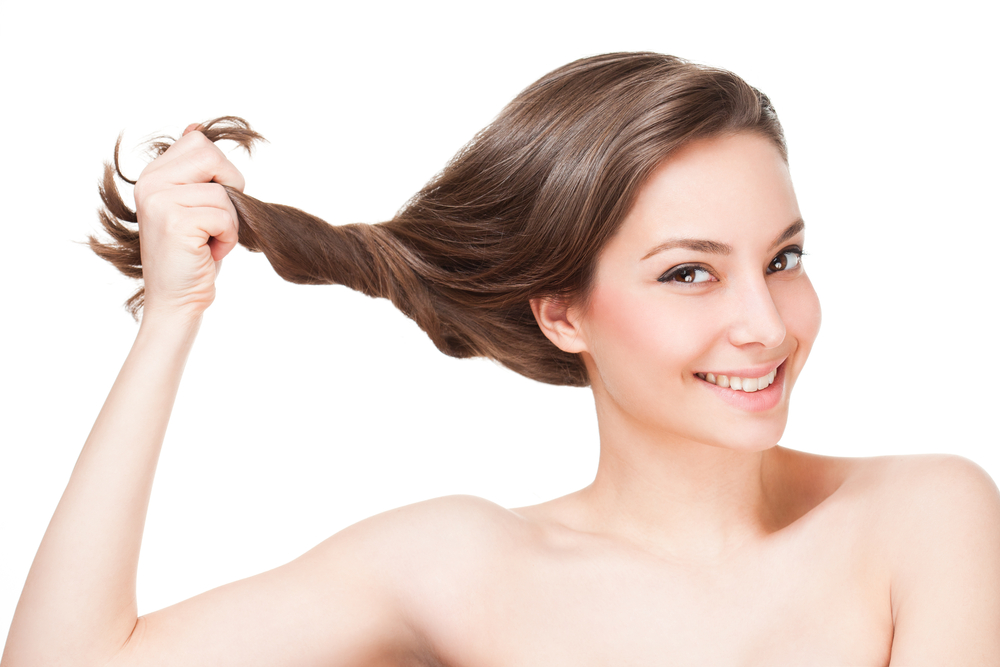 Have you noticed your hair thinning? Are you losing hair faster than it's growing? Are you looking for a hair restoration treatment that offers amazing results? Platelet Rich Plasma (PRP) therapy may be the appropriate solution for you. Many Botox Los Angeles offices provide this service, including My Botox LA Med Spa.
But before choosing PRP therapy for your hair restoration needs, you should know everything there is to know about the procedure. In the coming parts of this article, you'll find out how PRP therapy works, the benefits, and the results to expect.
PRP Therapy Procedure
Platelet-Rich Plasma (PRP) therapy has been around for some years. The procedure involves drawing blood from the patient's body. Blood is often drawn from non-reactive parts of the body, like the arm. Once collected, the blood is transferred into a centrifuge container and spun to separate the constituent layers.
After spinning, the blood separates into three distinct layers. The plasma layer is extracted and injected into the scalp through micro-needling. The plasma layer is rich in platelets essential for hair formation and growth.
Patients choosing this hair restoration approach have to undergo a routine blood test to determine their level of immunity. The blood test can be done at the doctor's office. Patients are also required to be regularly immunized to ensure treatment effectiveness.
Rest assured that PRP treatment does not require any elaborate procedure or prolonged downtime.
How PRP Therapy Works
You may wonder how a part of your blood injected into your scalp can solve your hair thinning problem. The truth is, it does work. The platelet-rich layer of your blood will be injected into the affected areas of your scalp.
Introducing this biological material into your scalp heals the affected areas and stimulates the cells to produce healthy hair strands. The growth factors contained in the biological material also encourage hair volume and reduce the effects of aging.
Biological materials like collagen, present in the platelet-rich extract, are often used commercially to produce anti-aging serum.
As a natural formula, you can rest assured that it will heal the affected scalp areas with no negative effects.
The Benefits of PRP Therapy
Many people have come to choose PRP therapy as an effective solution to their hair loss problem. With many testimonies to show, PRP therapy adoption has continued to grow. Below are some of the benefits;
Hair regrowth. You can expect a thicker and denser hair in thinning areas
Hair uniformity at the end of the treatment.
Reversal of hair thinning and hair loss effects in balding spots
Can be used to conquer problems like receding hairline or balding middle head
Improves self-confidence and boosts self-esteem.
Case Studies Proving Effectiveness of PRP Therapy
The benefits of PRP therapy may sometime seem exaggerated. However, many testimonies across the internet back the therapy's effectiveness.
In the last decade, there have been several research studies into the use of platelet-rich plasma as a hair restoration solution. These studies have further bolstered what was already known about the procedure. Some important case studies include;
In 2014, eleven hair loss patients underwent PRP hair treatment therapy after trying other hair restoration procedures with no results. All eleven patients reported a reversal in their hair loss after four PRP treatment sessions over three months. The hair loss reversal process continued until the group experienced full restoration and increased root strength. These patients also recorded reduced hair loss as they pulled on their hair.
In 2015, a research study on ten men diagnosed with androgenic alopecia produced yet another result to back PRP treatment effectiveness. In this study, the men were injected with PRP over three months and experienced tremendous results, including increased hair volume, thicker hair, and stronger hair roots. The patients ended the trial with most of their hair fully restored.
In 2017, another study with 50 men suffering from male pattern hair loss or androgenic alopecia was conducted. This trial was set to disprove the effectiveness of PRP therapy as a hair loss reversal treatment. Each of the men had their left scalp treated with PRP while the right side was treated with control treatments (saline water). At the end of the study, the left side had shown significant hair growth and improvement compared to the right side.
The three case studies above proved the effectiveness of PRP treatment and further cemented its use as a hair restoration procedure.
Who Can Benefit from PRP Therapy?
PRP therapy is available to all. The hair restoration procedure has been tested on various groups of patients and has proven to be most effective in;
Treating patients suffering from androgenic alopecia. Androgenic alopecia or pattern hair loss affects men and women. It causes their hair to fall off or affects its growth over time, leading to baldness. The baldness can be in patches or can affect a wider area.
Treating patients suffering from recent or gradual hair loss. Those suffering from gradual hair loss may be able to reverse the continuous process, strengthen their hair roots, and improve hair volume through PRP treatment.
How to get the Best Outcomes from PRP Treatment
There is no guarantee that you qualify for PRP treatment therapy. Many factors are considered before patients are exposed to the treatment. It is best to speak to your PRP treatment provider to find out about eligibility.
However, if you have been certified eligible to enjoy the benefits, you're likely to experience faster outcomes when you follow the right treatment regimen.
Most med spas follow a three PRP injection regimen delivered over six weeks. They also follow up the main treatment with regular maintenance shots every four to six months to ensure hair retention and strength.
You can ask your Med Spa or PRP treatment provider about their specific regimen and the level of success recorded.
Note that all PRP treatments should be done by a licensed professional. Can't find one in your area? Visit https://www.mybotoxla.com/ for help.
My Botox LA Med Spa,
12457 Ventura Blvd #205 Studio City CA 91604,
818-850-3345
Find us on Social Media
https://www.facebook.com/mybotoxla, https://www.youtube.com/channel/UCUEKfIDVB3O91CXrkYaklYg, https://www.instagram.com/mybotoxla\_medspa