When it comes to getting Botox, you don't want to take any chance. If you want the most natural-looking results, you'll need to choose the right provider.
Here's a guide to choosing the best  Botox Los Angeles has to offer.
Every year, millions of people undergo minimally invasive cosmetic procedures, and Botox injections regularly rank among the most popular.
Because of the popularity of this procedure, there are plenty of medical professionals in every major city who offer it, especially Los Angeles.
With so many people out there offering Botox injections, it can be hard to know who to trust and which ones to avoid. But it's important to be picky — after all, this person is going to be sticking a needle in your face!
In Los Angeles, if you're looking to find the best botox near me,  these tips will help you in your search.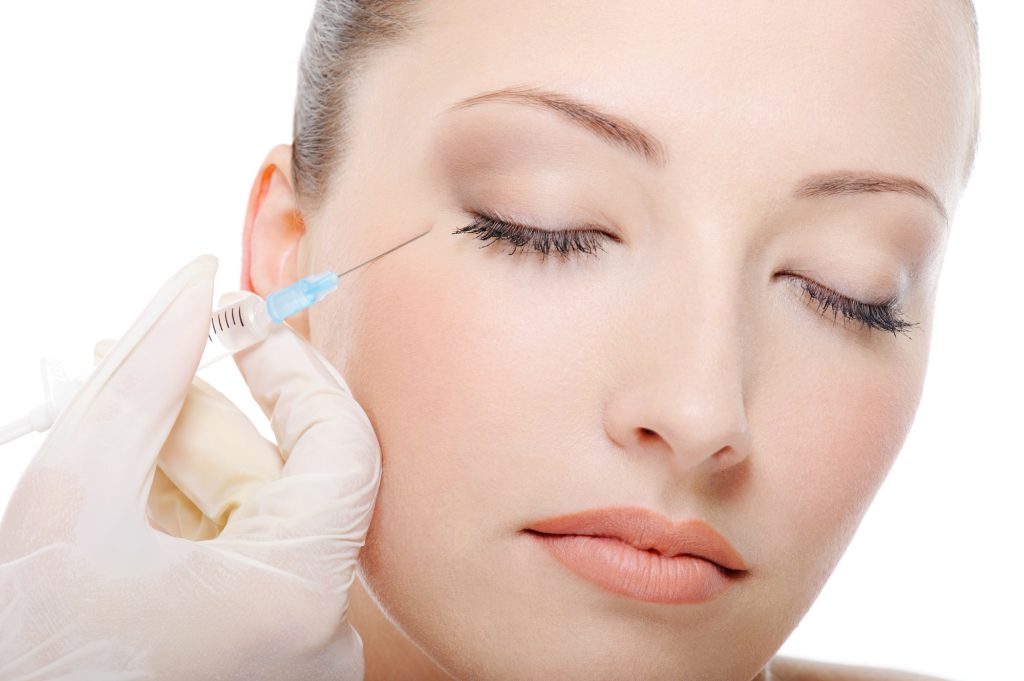 1. Do Your Own Research
First, it's important to make sure you're doing your own research when trying to find the right Botox professional.
Search online for a medi-spa in your area and find out what people are saying about them. Look at their online galleries to see what kind of work they do, too. This will help you choose between different facilities and find one that yields the kind of results that you're specifically looking for.
It can also be helpful to research different techniques to see what you think will work best for you. Once you know what you want, find a medispa that utilizes these techniques.
2. Ask for Recommendations
It's also helpful to talk to friends and family who have had Botox injections. Find out where they had their procedure done and whether or not they were happy with the results.

Try to get recommendations from people who have a look that is similar to the one you're going for. If you're looking for Botox for cosmetic reasons and you're friend had them done to help with her migraines, she might not be the best person to get a recommendation from.
3. Only Work with Trained Professionals
No matter who you're considering working with to get your Botox injections, make sure they're a trained and qualified professional.
Check the clinic's staff page to see what qualifications the practitioners have. Then, double check to make sure those qualifications are legitimate and their licenses are up to date.
4. Only Visit Established Reputable Clinics
In Los Angeles, it's best to only receive Botox at clinics that specialize in Botox and other cosmetic procedures like dermal fillers and micro-needling.
Please be aware that ONLY a Doctor, Physicians Assistant (PA) or Nurse Practitioner (NP) are licensed to examine you and design a treatment plan for you. And ONLY a Doctor, Physicians Assistant (PA), Nurse Practitioner (NP) or Nurse (RN) are licensed to treat you.
Facilities like beauty salons are not licensed or insured to offer Botox, and receiving Botox injections anywhere else is just not safe.
5. Investigate Your Practitioner
If you think you've found a Botox professional to administer your treatment, do a little extra research into them specifically.
Each state has different laws regarding who can legally administer Botox. For example, in Texas, California, Oklahoma, New York, and Florida, only licensed physicians are allowed to administer Botox injections.
Make sure you're working with someone who is acting in compliance with your state's specific laws.
6. Make Sure They're Insured
Should something go wrong during your treatment, it's important to make sure the Botox provider is insured, especially when you're having any kind of medical procedure performed.
7. Have a Consultation First
Before you go ahead with your injections, it's best to sit down with your potential provider for a consultation.
During your consultation, you'll talk to the provider about the results you're looking for and the techniques they use. You can also ask questions about the procedure and let them know if there is anything specific that you're concerned about.
Listed below are some of the most important questions you should ask your Botox provider before getting your injections:
What kind of license do they have?
How long have they been providing Botox injections?
How often do they administer Botox injections?
What side effects do they see most frequently?
What kind of injectables do you use?
How concentrated are the doses you use in each injection?
What should you do if you experience any of these side effects?
Don't forget to ask to see before and after pictures of their past patients. Even if you've already looked at their gallery online, their willingness to show you their past work can be a good indicator of the type of service they offer.
8. Compare Prices
Every clinic will charge a different rate for their services. Be sure to get a clear idea of what you'll be charged before you make an appointment. When it comes to medical procedures looking for the cheapest option is not always the best option.
Remember that price is only one part of the equation. Sometimes, it's worth it to pay more to get a great end result.
9. Read Reviews
In addition to reading reviews for the clinic and the specific practitioner who will be administering your injections, it's also helpful to read reviews on the brand of injectables they use.
The information you find about a particular brand of injectables can help you decide whether one clinic is better than another.
10. Make Sure They Offer a Follow-up Service
Try to find a clinic that offers a follow-up service. This allows you to meet with a practitioner after your procedure to make sure everything is going well and that you're getting the results you're after. You can also discuss further treatments and make plans for additional procedures later on.
Are You Ready to Work with the Best Los Angeles Botox  Provider?
Now that you know what to look for, you can go out and find the best botox to help you get the look you're after.
If you live in the Los Angeles area, there's no one better than the professionals at My Botox LA Med Spa. Contact us today to schedule an appointment or consultation.
Check out our before and after gallery, for examples of the great work we do every day!