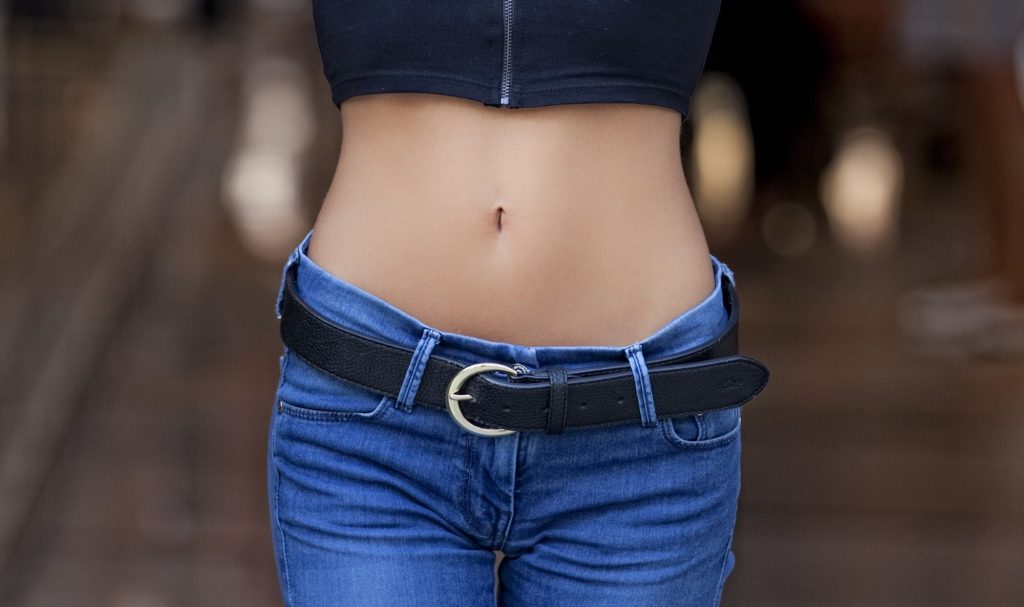 Sono Bello vs CoolSculpting and CoolSculpting vs Liposuction – Do you know what procedure to choose? We put together the only guide you'll ever need. 
Swimsuit season is right around the corner. That means now is the time year when we all look in the mirror and say, "I can't hit the beach like this!" You can rely on Los Angeles CoolSculpting and fat freezing to get the beach body you want.
Excess fat is a side effect of the busy and stressful lives we lead. The older we get, the harder it becomes to keep it off too. Sure, we know that we should eat healthily and exercise often. That will only go so far, though.
If you have specific areas of fat you want to target and remove, your best bet is a fat reduction procedure. That problem is figuring out which one you want. Here's a look at some common options: Sono Bello vs CoolSculpting and CoolSculpting vs Liposuction.
Sono Bello vs CoolSculpting
Sono Bello is a laser liposuction procedure whose ads have been making the rounds lately. CoolSculpting, on the other hand, is a non-surgical treatment that uses targeted cooling to kill fat cells. Here's how to determine which one is right for you.
Fat Reduction Method
While Sono Bello and CoolSculpting both remove excess fat, they go about it in different ways.
Sono Bello is a laser liposuction procedure. That means that a surgeon manually removes fat through incisions in your target areas. Lasers make the fat easier to remove and have the potential to tighten the skin in the area.
CoolSculpting, on the other hand, uses a process called cryolipolysis, or "fat freezing." A provider places an applicator on your target area. That applicator sends precise cooling into your skin. Because fat is more sensitive to cold than your skin and other cells, the cooling kills the fat cells without hurting anything else.
Invasiveness
The largest reason patients choose CoolSculpting over Sono Bello is that CoolSculpting is non-invasive. It doesn't require any incisions or even injections.
Sono Bello, on the other hand, is a surgical procedure. It requires a surgeon, an operating room, incisions: the works.

Anesthesia
As a non-surgical procedure, CoolSculpting doesn't require any anesthesia. Sono Bello, on the other hand, typically uses local anesthesia. That means you'll be awake during the procedure but your treatment area will be numb.
There are a few reasons why this matters. First, it's a matter of convenience. The anesthesia-free procedure means you can drive yourself home with CoolSculpting. You need help from a friend after Sono Bello.
The risk is also an important factor. For any medication you take, there's a chance your body will react poorly. Sono Bello's local anesthesia may be less risky than general anesthesia, but it's not as safe as skipping anesthesia.
Treatment Areas
Sono Bello is a procedure your surgeon can perform on any part of your body. While CoolSculpting has some limitations, it's available for almost any area too.
CoolSculpting's technology has improved and the manufacturer has added new options since the procedure's earlier days. Today it can treat the:
Abdomen
"Double chin" area
Thighs
Arms
Flanks or "love handles"
Male chest
Back
Area under the buttocks, or the "banana roll"
Want to see CoolSculpting Before & Afters? Click image below. 


Scarring
As a non-surgical procedure, CoolSculpting provides fat reduction without any scarring. If they don't know about your procedure, your friends and family will just think you've lost weight.
Sono Bello keeps scars to a minimum, but it does leave scars. The incisions leave a few scars around the treatment area that will fade over time.
Recovery
The recovery is another major reason why patients choose CoolSculpting over Sono Bello. CoolSculpting is non-invasive so you can head back to work as soon as you're done.
Sono Bello is a surgical procedure so your body needs time to recover. You'll need to take at least a few days off work, and the swelling and bruising will last several weeks.
Results
For most patients, the results will be similar for CoolSculpting and Sono Bello. Every patient varies, though, and results will depend on a variety of factors.
It's important to realize that no matter which procedure you choose, it will take several weeks or a few months to see your results. With CoolSculpting, you need to give your body time to flush out the damaged fat cells. With Sono Bello, you won't see your full results until your swelling is gone.
Cost
Costs vary for both CoolSculpting and Sono Bello. The fees depend on where you live and what provider you choose. They'll also depend on how many areas you want to treat and how many treatments you need.
In most cases, Sono Bello will be more expensive. In addition to the surgeon's fees, patients need to pay for the operating room and the anesthesia costs. CoolSculpting has one straightforward fee.

CoolSculpting vs Liposuction
Both CoolSculpting and Sono Bello harness new technology for fat reduction. What about traditional liposuction, though? Here's how it compares to CoolSculpting.
Fat Reduction Method
As with Sono Bello, during liposuction, a surgeon uses a suctioning tube to remove fat through a few incisions. Most liposuction procedures don't use a laser to break up the fat as Sono Bello does.
CoolSculpting's method of killing fat cells and using your body's own processes to remove them is more natural.
Invasiveness
The idea of surgery scares many patients, and that's understandable. After all, there are plenty of serious risks with liposuction.
CoolSculpting's non-surgical method is less invasive and less complex, which leaves fewer opportunities for problems.
Anesthesia
Surgeons perform liposuction in various ways, but in most cases, they use general anesthesia. That means you'll be unconscious throughout your procedure.
For many patients, their biggest fear with surgery is that they won't wake up from the anesthesia. While that's rare, it does happen and it's a risk you don't have with CoolSculpting's anesthesia-free procedure.
Treatment Areas
CoolSculpting is a structured procedure. All a provider needs to do is know how to place the applicator and know what settings to customize. While that does come with limitations, CoolSculpting gets consistently strong results for all of its eight popular treatment areas.
Liposuction offers more versatility because the surgeon can treat any area they want. Of course, that also means there are more ways the procedure can go wrong.
Scarring
Scars are inevitable with any surgical procedure. Liposuction may leave far smaller scars than tummy tucks and facelifts, but the scars are still there. This means you'll either have to live with the scars or go through additional cosmetic treatments to reduce them.
CoolSculpting, on the other hand, lets you achieve the slimming results you want with no scarring at all.
Recovery
As you already saw above, CoolSculpting lets you get on with your life without taking time out to recover. Recovery time is essential for any surgery, though, including liposuction.
Traditional liposuction requires even more downtime than Sono Bello does. Most patients need to take seven to ten days off work. Even then, it takes months for all the swelling and bruising to fade.
Results
The whole reason you're getting a fat reduction is for the results, so that's an important factor in your decision.
Overall, the results for CoolSculpting and liposuction are similar. Both procedures can target specific problem areas you want to slim and tone.
Neither procedure is an overnight solution either. Between the recovery time of liposuction and CoolSculpting's method of working with your body's natural processes, they both take a few months.
Cost
You can't put a price on confidence, but chances are that you have a budget to stick to. It's all a matter of your specific situation, but CoolSculpting is usually the most cost-effective choice.
Keep in mind that depending on how many areas you want to treat and how much fat you want to remove, you might need several CoolSculpting treatments.
The positive aspect of that, though, is that the treatments are easy on your body. You can take your treatments one at a time and stop when you've reached your desired results.
That also means you can tailor your CoolSculpting to fit your budget. Liposuction doesn't offer that flexibility: it's all or nothing.

Choosing Your Fat Reduction Procedure
The weather is already starting to warm up. Now that you know that it takes several weeks or months to see your full fat reduction results, you know why now is the time to plan.
The information above helps you lay out your options. Between Sono Bello vs CoolSculpting and between CoolSculpting vs liposuction, each choice has its pros and cons.
All factors considered, though, most patients find that while all the procedures have similar results, CoolSculpting offers an easier way to achieve them. In other words, in Los Angeles Fat Freezing tends to be "worth it" more than surgical options.
If you're ready to lay back, relax, and let CoolSculpting craft your beach body, we can help. Call our medical spa to schedule your CoolSculpting appointment.
Excellent 5 Star Rating on

YI.

I just tried cool sculpting (fat freeze) with Yana at mybotoxLA and what can I say…. Wow wow wow. It took a while for the results to show, but once it started working you could really see the reduction. Worth every penny! Thank you Yana for the personal care and great service. It's always a pleasure and a positive experience when coming to see you. Highly recommend Yana at mybotoxLA!

NK.

I want to share my experience about coolsculpting. It was AMAZING !!! Yana is extremely knowledgeable and professional !!! It felt like I was at home watching TV! It was very comfortable and pain free! Very clean and modern office! Huge thank you to Yana!!! Best experience ever!!!

AD.

OMG! LOVE this place! Yana is the sweetest!!! Went for the cool sculpting/ fat freeze procedure and wow! So simple and comfortable. Results started to show at around 4-6 weeks and kept going. She made me feel very comfortable and often checked up on me after the procedure. The office is very modern and sleek. Will go back for session #2!