CoolSculpting Deal: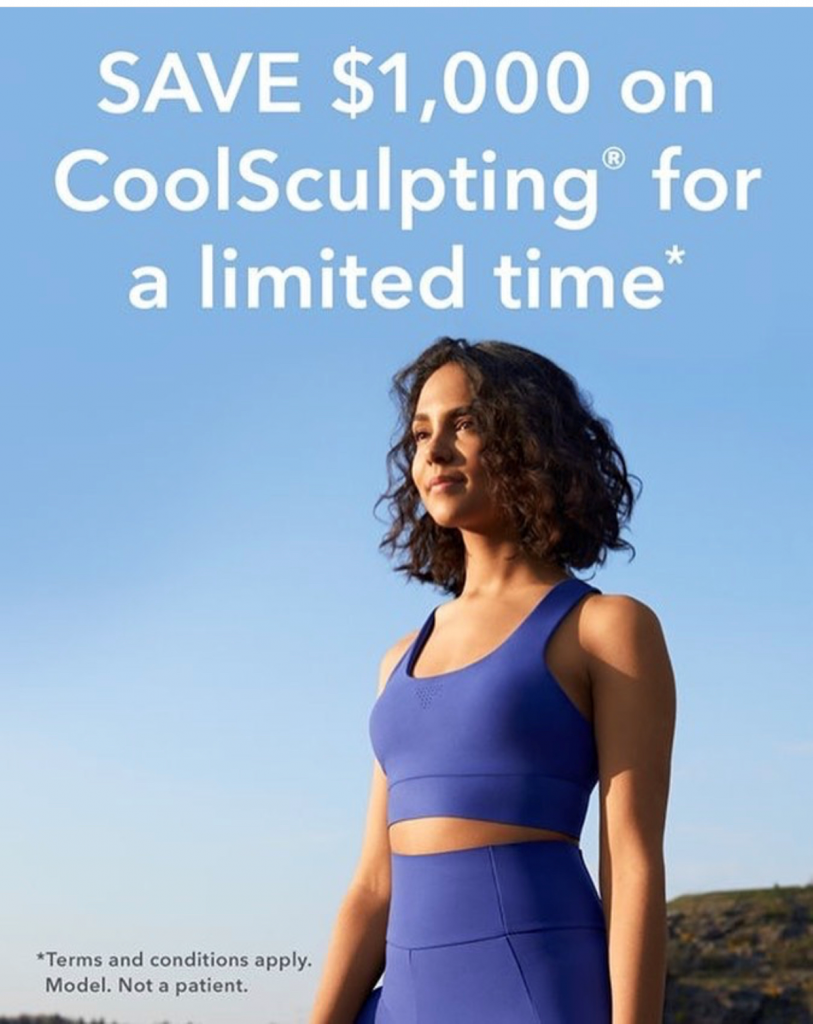 For a limited time*, patients can save $1,000 through Brilliant Distinctions® when they purchase a "Love it" package (8 cycles) or more in a single transaction.
Step 1: If you are already a Brilliant Distinctions Members sign in to claim your special offer.  Not a Brilliant Distinctions Member? Join Today to claim your special offer.
Step 2:  Schedule your appointment and present your Brilliant Distinction offer to us in print, screenshot of the rebate certificate, or access it via their Brilliant Distinctions® account on your phone.
Limited Time* – Now through June 30th 2019. No further codes will be generated after this time. Codes that have been downloaded by patients can be redeemed through July 31st 2019.