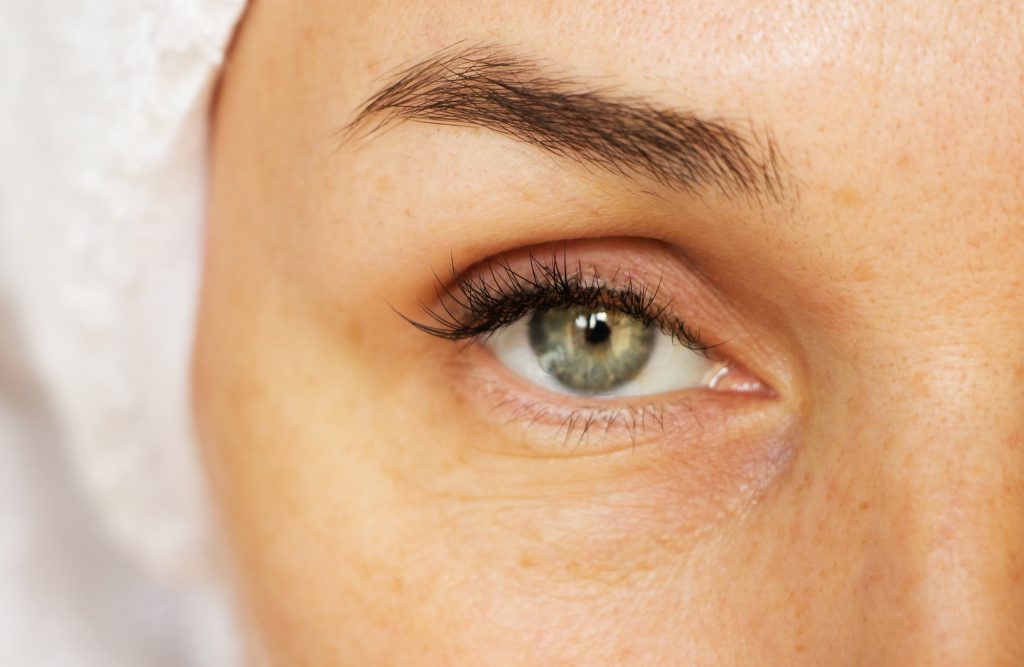 Many people, especially women, love the natural improvements that cosmetic fillers, especially under eye filler treatments, provide them.
Cosmetic fillers have become increasingly popular over the last few years. In fact, they're now the biggest plastic surgery trend in the country, with millions of people receiving them each year. Everything you need to know about under eye fillers is explained below.
What are Under Eye Fillers?
An under eye filler treatment involves the injection of a hyaluronic acid solution under the skin below the eyes.
Hyaluronic acid is naturally found in the skin. But, as you age, the skin begins to lose hyaluronic acid and hollow areas and wrinkles begin to form.
These injections rejuvenate the skin and help it to look smoother and plumper. They fill in the hollows under the eyes and integrate with the skin to smooth it out and reduce the appearance of wrinkles and shadows.
If you have wrinkles, fine lines, dark circles, or bags under the eyes, fillers can help minimize their appearance so that your skin looks more youthful.
Types of Under Eye Fillers
There are many different types of under eye filler injections. The following are some of the most popular options:
Restylane: This is a hyaluronic acid-based filler that is highly versatile and can be used under the eyes and in the cheeks and lips.
Belotero: This filler is similar to Restylane, but it's easier to layer and seems to work better for addressing very fine lines.
PRP (platelet-rich plasma): Also known as a "vampire facelift," this is a two-step procedure that uses your own purified blood plasma (stem cells)  to heal, smooth, and regenerate the skin.
Juvederm: This is another popular filler that is specially manufactured to present a natural and smoother look.
No matter which type of under eye filler you decide to use, there are lots of benefits that come with choosing fillers over other types of cosmetic treatments.
Benefits of Under Eye Fillers
Some of the greatest benefits associated with under eye fillers include:
Less Recovery Time
One of the best things about fillers is the fact that there is very little downtime required after you receive them.
After a facelift or other, more invasive, procedure, you would need several days or weeks to recover. With fillers, you can receive the injections and get right back to your daily routine.
Fast Procedure
The process of receiving fillers is also very efficient. Most of the time, you can be in and out in just thirty-fourty minutes.
Fast Results
When you receive fillers, the procedure is over quickly and the results are instantaneous. It can take a few days for the fillers to fully settle in. But, you'll notice improvements right away.
Long-Lasting Results
These results appear right away, and they also last for quite a while. Most people find that their results last for 6-9 months.
They also find that, with subsequent filler injections, they need them even less frequently.
Natural Facial Enhancement
Under eye filler treatments help to rejuvenate the face and create a natural look. This has to do, in part, with the fact that hyaluronic acid attracts water. This helps your skin look naturally plumper and more hydrated.
The water also improves the longevity of the fillers.
After you receive under eye injections, people will definitely notice improvements. But, the changes won't be as dramatic or obvious as the changes you'll experience with more invasive treatments.
This makes fillers more appealing to people who want to subtly enhance their appearance.
Who Should Get Under Eye Fillers?
Most people can benefit from fillers and don't experience any unpleasant side effects after receiving them.
At the same time, though, some people are better candidates for fillers than others. Good candidates for under eye filler treatment include:
Those who do not smoke (the act of smoking exacerbates wrinkles and fine lines and can hinder the results of the treatment)
Those who have moderate-to-severe wrinkles or under eye circles
Those who have specific problems that don't extend to the rest of the face
Those who do not have a history of extreme allergies
There are no gender limitations associated with fillers. As long as you're in good health, these treatments are likely a good option for you!
What to Expect from Under Eye Filler Treatments
If you're on the fence about under eye filler treatments, knowing what to expect from the treatment can help put you at ease. A typical under eye filler treatment goes something like this:
When you arrive at the medical spa, our medical provider will talk to you about the procedure and the results you're hoping to achieve.
Our provider will then choose the most appropriate product as well as injection sites.
They will then decide how much filler is needed to smooth out the skin and help you get the results you're looking for.
They will inject the dermal filler using a very fine needle or a cannula under the skin.
The whole process takes about thirty minutes. You'll be in and out in no time at all.
You can usually go back to work after receiving injections. But, if you've received several, you may want to take the rest of the day off to rest.
What to Expect After Receiving Under Eye Fillers
After you receive your fillers, you will likely experience some minor bruising, swelling, and/or redness.
It usually takes about one week for these symptoms to subside.
Be sure to limit your sun exposure following your injections. This helps prevent additional bruising and swelling.
Avoid touching the area, too, for about six hours after receiving the injections. Then, you can wash your face gently and apply some light makeup.
Get Your Under Eye Fillers Today
Under eye fillers are a great option for folks who are interested in a minimally invasive, low-risk procedure that will help to smooth out and plump up their skin.
Are you interested in giving them a try?
If you live in or around the Los Angeles area, we can help. Contact us today to book your first appointment.
In addition to a variety of fillers, we also offer a wide range of other cosmetic treatments, including microneedling, chin enhancement, and CoolSculpting.